dBpoweramp
two great programs in one


mp3 Converter


music conversion perfected


Trusted by more than 30 million people

Main audio codecs supported,

ID Tags & Artwork preserved,

Multi-CPU encoding support,

Batch convert large numbers of files.

Learn About mp3 Converter

CD Converter


CD ripping taken seriously


Rip Audio CDs fast and bit-perfect

Secure Ripping from the inventors of AccurateRip,

PerfectMeta blends 5 metadata providers,

High resolution Album Art,

DSP effects: ReplayGain, Volume Normalize, HDCD.

Learn About CD Converter

dBpoweramp offers a free no-obligation, fully functional trial for 21 days, all programs are free from spyware, malware and trojans.
Supports FLAC, mp3, m4a (Apple Lossless, AAC for iTunes & iPod), Windows Media Audio (wma), Wave and AIFF.
PerfectTUNES
manage your audio collection, with a helping hand






Album Art


add missing covers





De-Dup




remove duplicate tracks





AccurateRip




check for ripping errors
Asset UPnP

at the heart of your media network

A DLNA & UPnP compatible audio server,
streaming audio around the home.

Learn About Asset UPnP

CD Writer

burning audio CDs the easy way

Create 74, 80 & 90 minute audio CDs
from practically any audio type.

Learn More

Batch Ripper

ripping on the industrial scale

Appeals to commercial ripping houses,
radio stations or individuals.

Learn More
Spoons Blog

Spoon's Audio Guide a not so technical guide to digital audio.


November 2013
| | | |
| --- | --- | --- |
| | | Let us think about dBpoweramp for a moment, and at the same time think about the Apple Mac, dBpoweramp is coming to OS X, development starts very soon, beta should be Q1 2014 and full release Q3 2014. |
Asset UPnP R4.2
for Windows has entered beta testing. Pause a thought for Denon, as Asset now enables this device to pause mid stream.


October 2013
| | | |
| --- | --- | --- |
| | | Asset UPnP is now available on the Raspberry pi, this cheap $30 computer is ideal to run a lightweight UPnP server that is totally silent, pair with a USB flash disk |

Asset UPnP for Linux we also have an Asset for Linux, tested on Debian and mint, should work well on other linux variations, such QNAP NAS (has to have Intel ATOM CPU)

AudioSAFE will be brought back online in the next 4 months, the design showed some limitations which require about 2 months of work to correct, there is the opportunity to do this now and correct these limitations (which would hinder AudioSAFEs ability to scale). Existing data on the system will be migrated to the new design.

Store Redesign This month the purchasing backend (and frontend) for the dbpoweramp store is being rewritten, the old one has lasted well for 7 years, however times move on and it is now time to trade it in for a newer, faster model. It is a few weeks off completion.




September 2013



Here is a teaser (the image is called dAP.png for those in the know....)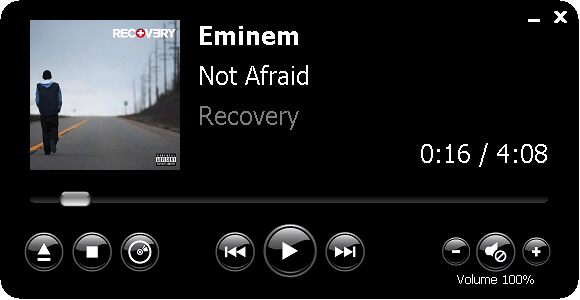 Next months AccurateRip generation will contain many additional records which previously would have been purged from the final database (as a conflicting result), a newly designed purger makes this possible.
PerfectTUNES R1.5 Beta is now in testing. Partake Here
64 & 32 Bit DSP Effects R10 Beta with updated EBUR128 gain calculation. Download Beta Here
August 2013
PerfectTUNES has reached full release, in development for one and a half years, PerfectTUNES manages your audio collection, correcting missing or low resolution Album Art, finds duplicated tracks and checks for ripping errors.
AccurateRip has developed internally over the years, most of the complexity of AccurateRip goes into the backend code to generate the final database. The improvements made to the code typically only affect new submissions, however every submission made in the last 10 or so years has been kept, these have been re-run resulting in an improvement to the database.


July 2013
Monkeys Audio R12 (Monkey 4.12) Beta Testing


PerfectTUNES has is now a release candidate, expect a full release shortly.
dBpoweramp Music Converter R15 work has begun making all of dBpoweramp 64 bit, a major undertaking given the scope of dBpoweramp, now is the correct time as most new systems are 64 bit.
dBpoweramp R15 Beta gets FLAC 1.3.0 and a new FDK AAC decoder dBpoweramp R15 Beta


June 2013
Beta Testing of the new FDK AAC Encoder