dBpoweramp CD Ripper

CD Ripper is a corner stone of dBpoweramp's suite of audio tools, designed to meet the needs of hobbyist, enthusiast or professional, one ripper to rule them all. CD Ripper has over the years ripped over 100 million CDs:






Secure

CD Converter



Digitally rip audio CDs, securely AccurateRip verified error free. In the last 10 years CD Ripper has ripped over 80 Million CDs.

PerfectMeta™



GD3, Discogs, SonataDB, Musicbrainz & freedb, provide rich names & high resolution album artwork.

High Speed Ripping

Ripping and encodes uses all CPU cores simultaneously (as required). Multi-Encoder encodes to many formats at the same time.

DSP Effects

process the audio with Volume Normalize, or HDCD decoding to 24 bit. dBpoweramp is a fully featured CD Ripper.

No Malware

Free Rippers come with a little extra (a spying toolbar, Trojan, malware, or virus), dBpoweramp has never bundled in 15 years, those wanting a CD Ripper, get just that and only that. No Trojan, no malware, no viruses.

Advanced

C2 pointers, HTOA, removal of drive offset & audio cache, advanced features expected to rip with optimum efficiency.
Download

Ripper Technology

Rip Secure & Fast rippers are either secure or fast at ripping, but never both, dBpoweramp throws away the rule book, read how AccurateRip makes it possible...,

AccurateRip compares your rip with the results from other people, if AccurateRip says your rip is error free, it is. dBpoweramp is able to obtain previously un-achievable levels of error recovery, through re-reading, c2 pointers and AccurateRip v2 (cross pressing verification). Illustrate invested huge resources redesigning how secure rippers function. In short, don't just rip your CDs, AccurateRip them.





Encoders dBpoweramp offers this full range of audio encoders:mp3, m4a (AAC iPod & iTunes), Windows Media Audio (WMA), Ogg Vorbis, FLAC, Apple Lossless (ALAC) to name a few.





Multi-Encoder encode to multiple different formats at the same time, have FLAC for archive and PC playback and mp3 for portable player. CD Ripper encodes using all CPU cores simultaneously (up to 16 cores as required).




PerfectMeta™ uses 5 meta data providers simultaneously, allowing inevitable spelling mistakes to be corrected. PerfectMeta offers the best metadata solution obtainable today. Many competitors rely on a single provider, which can be sadly lacking, PerfectMeta uses premium meta providers: SonataDB (Classical) and GD3, in addition to MusicBrainz, Discogs and freedb.

SonataDB is a new classical database with extended fields: Composer, Conductor, Period, Instrument, Orchestra, Soloists.

Lets see PerfectMeta in operation, this CD is from Enya - The Celts: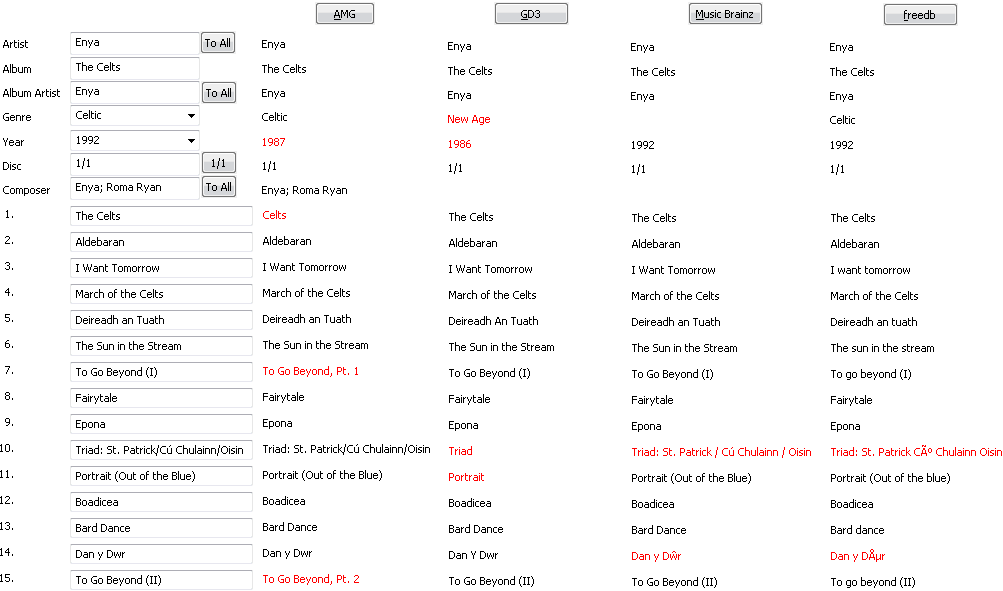 As you can see there are lots of corrections (red elements) taking place, the final meta data is shown the left hand side). All metadata providers had errors, but the final corrected result exactly matches the CD, truly remarkable.

Album Art CD Ripper pulls high resolution art from GD3, PerfectTUNES and Musicbrainz, however there will be instances when the art does not match (often the same CD is released all over the world with different art), CD Ripper can search the entire Internet and show matching art for you to choose: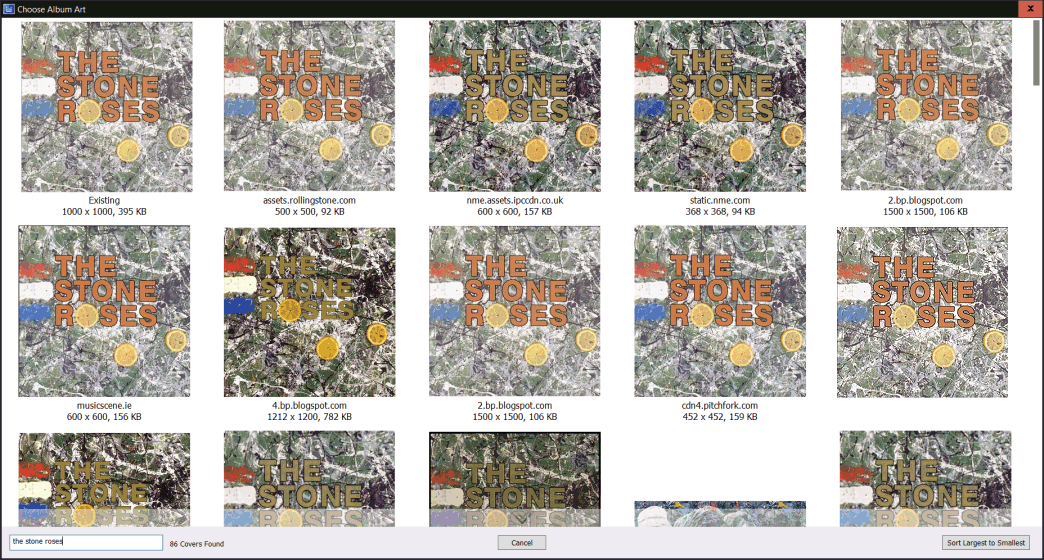 Digital Signal Processing (DSP) effects which can be applied whilst ripping, many effects such as decoded HDCD's to 24 bit, or industry standard EBU R128 volume normalize.





mp3 Converter included as standard (dBpoweramp Music Converter), convert and tag your existing files.

Advanced Technologies Supported
C2 Pointers: the ability for CD drive to inform CD Ripper of errors,
Offset Removal: remove the inbuilt drive offset,
Cache Defeating: in order to re-read CD Ripper must defeat the internal audio cache,
HTOA: hidden track one audio, a hidden first track,
CD-Text, UPC, ISRC: metadata embedded on some CDs.